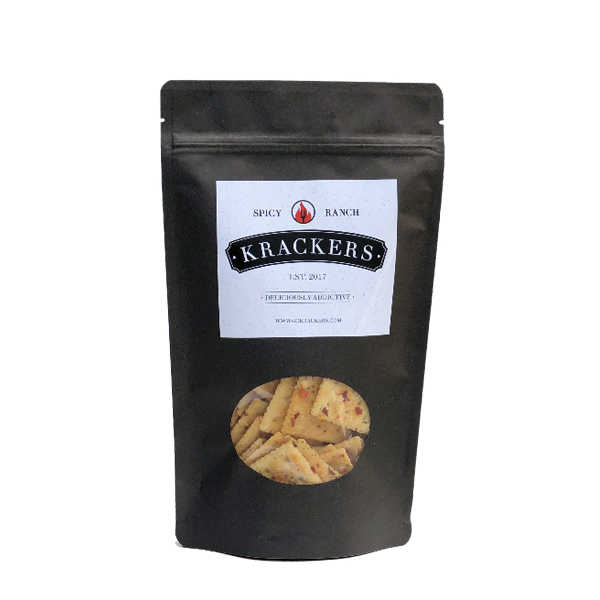 Our Spicy Ranch Krackers combine the delicious flavor of Ranch and red chili pepper, giving them a kool taste with a great, but not overpowering, spicy kick.  For the slightly more adventurous.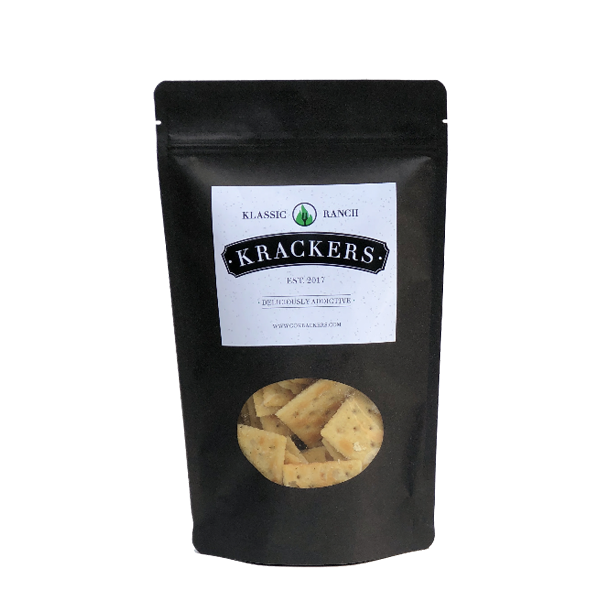 Our Klassic Ranch Krackers offer the traditional taste of Ranch, giving them almost a kool and kreamy taste and texture.
For the less adventurous.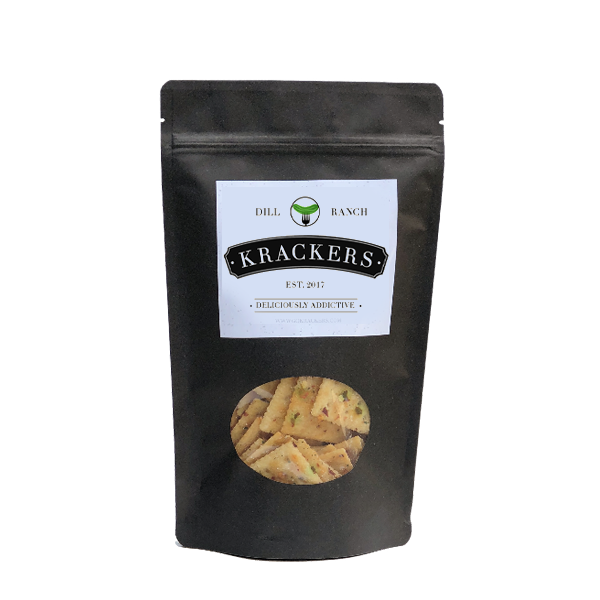 Our Dill Ranch Krackers fuse together arguably two of the best flavors on the planet! The krispiness of a fresh batch of grandma's dill pickles and the kreaminess of Ranch. Prepare to be carried back!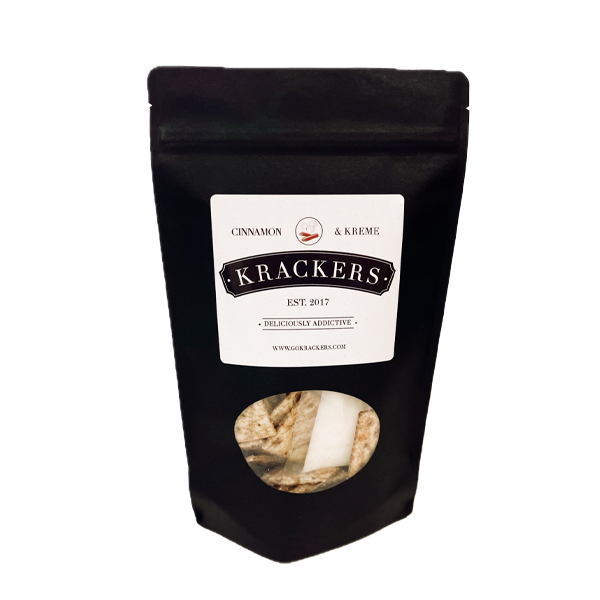 Introducing our first sweet Kracker! Our amazing Cinnamon & Kreme Krackers, will take you back to when your mom pulled a baking sheet of fresh, hot, warm, buttery cinnamon toast out of the oven before you headed off to school. Ohhhh the delectable goodness… And to push this Kracker over the top, we've included a packet of vanilla icing in EVERY bag! We may very well have gone from "Deliciously Addictive" to "Deliciously Obsessive"!!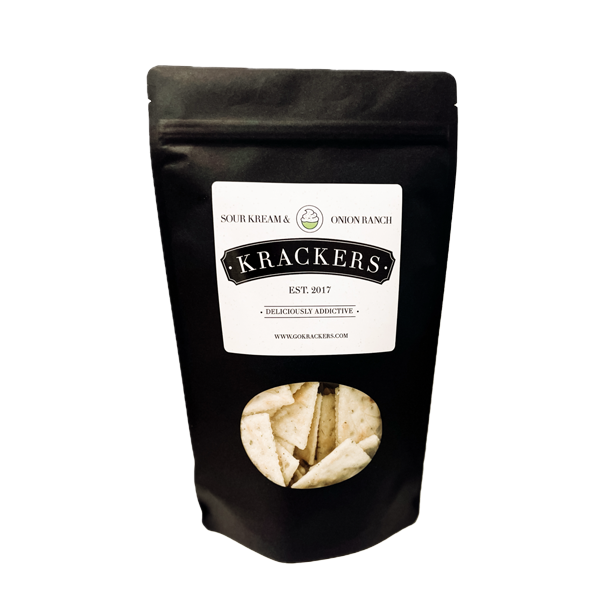 The wholesome old-fashioned goodness of a classic saltine combined with the modern, rich taste of SOUR KREME & RANCH. Our Sour Kreme & Ranch Krackers have a kool & kreamy taste and texture. Klassic and simple, yet deliciously addictive. Simple never tasted so delectable!